SJE Arts
The Sixteen at Christmas
A Child is Born
Tickets from £14 to £49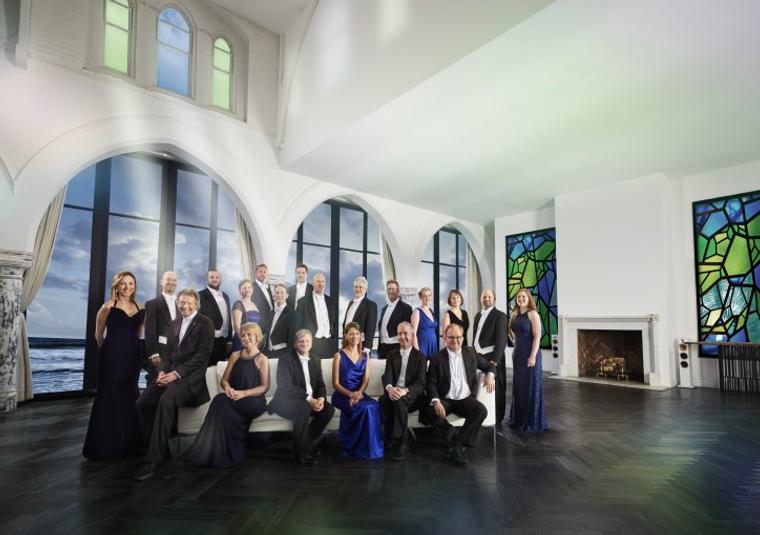 The Sixteen
Harry Christophers, conductor
The Sixteen takes inspiration from the heart of the Christmas story - the nativity - with a sublime weaving of mediaeval, Renaissance, traditional and modern music. Abbess Hildegard von Bingen's soaring melodies sit alongside the Renaissance voices of Lobo, Scheidt, Byrd and Sheppard, the programme enriched by the settings and arrangements of contemporary composers.
Hildegard von Bingen O virtus sapientiae
Duarte Lobo Hodie nobis caelorum Rex
Traditional See Amid the Winter's Snow
John Joubert There is No Rose
Traditional (arr. Rontgen) Dutch carol - A Child is Born in Bethlehem
Hywel Davies A Boy is Born in Bethlehem
Mediaeval carol Saint Thomas Honour We
Duarte Lobo Verbum caro
Traditional (arr. Willcocks) Tomorrow Shall Be My Dancing Day
Morten Lauridsden O magnum mysterium
Interval
Hildegard Von Bingen O quam magnum miraculum
Duarte Lobo O magnum mysterium
Mediaeval carol Letare, Cantuaria
Margaret Rizza O Sapientia
Bryan Kelly There is No Rose of Such Virtue
Samuel Scheidt Puer natus in Bethlehem
William Byrd This Day Christ was Born
Traditional It Came Upon the Midnight Clear
John Sheppard Verbum caro
Gareth Treseder Tomorrow Shall Be My Dancing Day
Wheelchair Spaces

If you require a wheelchair space for this event, please call 01865 305 305 or email [email protected] for further assistance.