Oxford Chamber Music Society
London Handel Players
Masterpieces of European Baroque
Tickets £25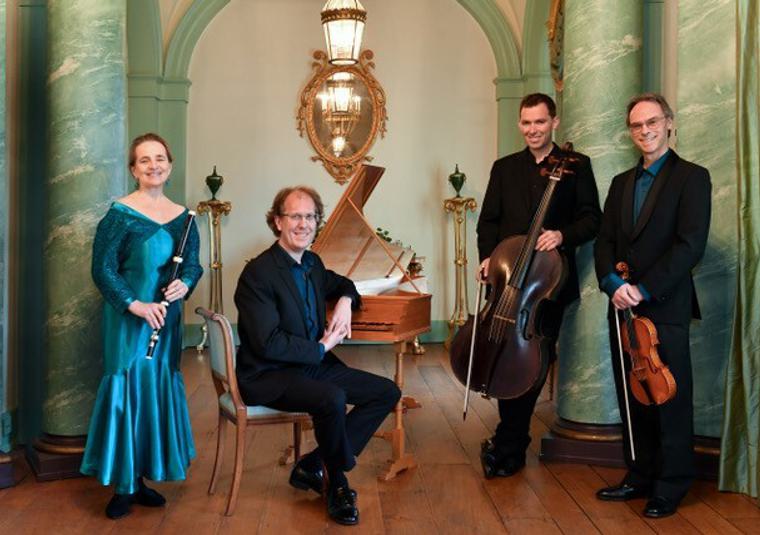 The London Handel Players is a world class ensemble bringing together leading period-instrument specialists in the field of baroque chamber music.
For over twenty years, since making their debut at Handel's parish church, St. George's Hanover Square, as part of the London Handel Festival in 2000, the London Handel Players have thrilled audiences across the world with their performances and recordings. They appear regularly at Wigmore Hall and at many of the leading festivals in the UK, Europe and North America, performing baroque chamber music and concertos and collaborating with the world's greatest singers.
They will play for us:
Telemann • Seconda Sonata à 4 in G minor from Six Quadri (no.4) TWV 43:g1
Hotteterre • Prelude in D major from L'Art de Preluder for flute & continuo
Leclair • Sonata à Trois No.8 in D major (Second livre)
J.S. Bach • Organ Trio in Bb major for flute, violin and bc BWV 530
Marais • (1656-1728) Suite in D major from Pièces en Trio pour les flutes, violon et dessus de viole
Duphly • Quatrième Livre de Pièces de Clavecin for solo harpsichord

Admission for 8 to 25 year olds is free subject to availability. If you wish to reserve a ticket for a young person who is accompanying you, please contact [email protected] direct.
Wheelchair Spaces

If you require a wheelchair space for this event, please call 01865 305 305 or email [email protected] for further assistance.