SJE Arts
Behzod Abduraimov
SJE Arts International Piano Series 2024
Tickets from £20 to £35
Parking (limited availability) £10 per space
Pre-concert dinner £27 per person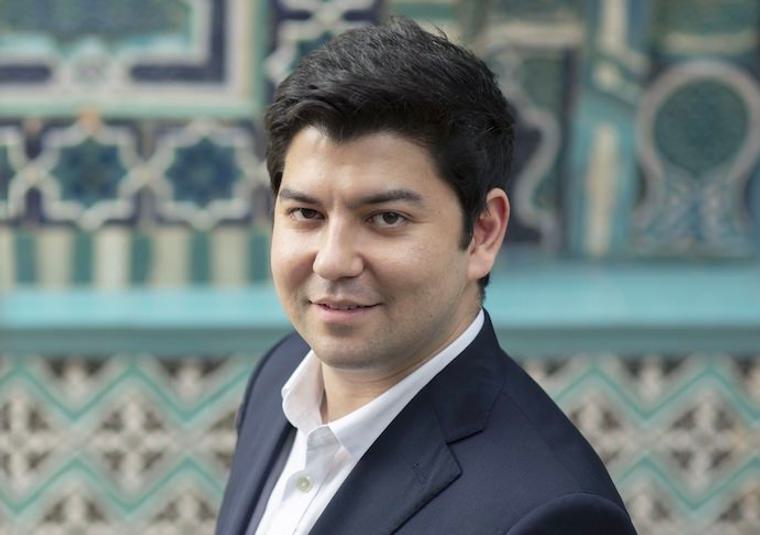 Franck (arr. Bauer) Prélude, Fugue and Variations, Op. 18
Dilorom Saidaminova The Walls of Ancient Bukhara
Ravel Gaspard de la Nuit
Interval
Price Fantasie nègre No. 1 in E Minor
Prokofiev Romeo and Juliet: Ten Pieces for Piano, Op. 75
Behzod Abduraimov stepped onto the international stage at the age of eighteen, when he won first prize at the 2009 London International Piano Competition. He now performs with renowned orchestras worldwide and is a sought-after recitalist. He is praised for depth of musicality, phenomenal technique and a breath-taking delicacy.

His programme is one of scene painting and fantasy. Dilorom Saidaminova's composition is a series of eight scene paintings inspired by the sites and sounds of the ancient Silk Road city of Bukhara. The exquisite suite of piano pieces that Prokofiev distilled from his ballet Romeo and Juliet is also scene painting, but more of characters than sites: Friar Laurence, fiery Mercutio, the Montagues and Capulets. In between, come Ravel's fiendishly tricky Gaspard de la Nuit inspired by the sinister 'fantaisies' of Aloysius Bertrand, and the first of Florence Price's Fantasie nègres, a composition based on the spiritual 'Sinner, please don't let this harvest pass'.
Wheelchair Spaces

If you require a wheelchair space for this event, please call 01865 305 305 or email [email protected] for further assistance.