SJE Arts
Bach Cantatas
Royal College of Music Baroque Choir & Chamber Orchestra
Tickets £15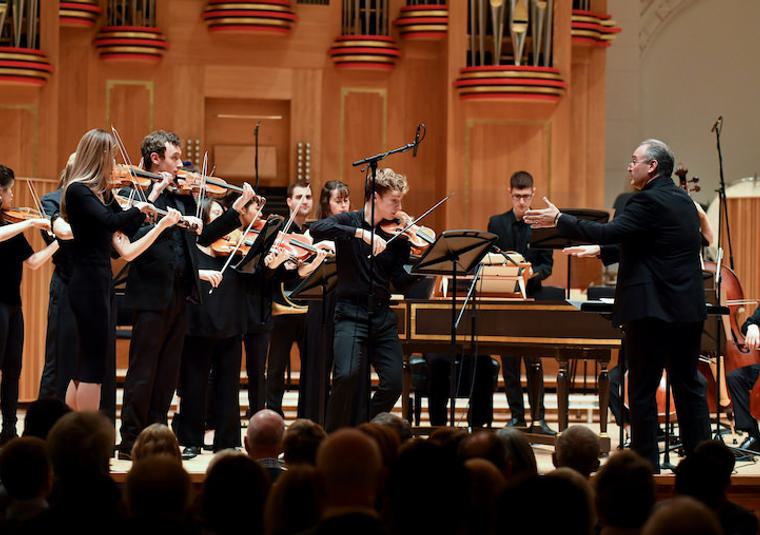 Royal College of Music Baroque Orchestra
Royal College of Music Chamber Choir
Ashley Solomon, director
JC Bach Symphony in D major Op. 18 No. 6
JS Bach Gott, man lobet dich in der Stille BWV 120b
WF Bach Sinfonia in F major FK 67
JS Bach O ewiges Feuer, O Ursprung der Liebe BWV 34
RCM's annual Bach Cantatas concert returns to SJE Arts with a programme showcasing the great Johann Sebastian and two of his sons.
The orchestra opens with Johann Christian, the youngest son and so called 'English Bach', who had settled in London. His forward-looking musical style influenced the concertos of Haydn and Mozart. Wilhelm Friedemann, the oldest son, was known as the 'Halle Bach', a reference to his post as music director at the Church of Our Lady in Halle. His Sinfonia, which carries the nickname 'Die dissonanzen' (the dissonances), is abundant with harmonic surprises.
The choir joins forces with the orchestra for two sublime sacred cantatas by Johann Sebastian. God, one praises You in the temple written for the installation of a new city council in Leipzig and O eternal fire, o source of love, composed for Pentecost Sunday.
Wheelchair Spaces

If you require a wheelchair space for this event, please call 01865 305 305 or email [email protected] for further assistance.